Time to play catch-up.
Last weekend (March 8th) was probably my most exciting day of being in France so far. I left for Paris with a friend to be able to pick up my boyfriend the next morning from the Charles de Gaulle airport. :) I was so excited I barely slept on Friday night and we left early on Saturday morning to ensure that we would be at the airport waiting for him when he landed so he wouldn't have that mini panic attack that I'm sure he would have if I weren't there waiting, being as we had no way to get a hold of each other and he doesn't know a bit of french. My friend and I were sure we would be there with a ton of time to spare. We left like an hour and a half earlier than he was supposed to be there, and in theory it should have only taken us 30 minutes to get to the other side of Paris. NOPE. First we took the wrong metro line and went to the wrong Charles de Gaulle (who knew that there were two areas called Charles de Gaulle and why would you do that? Ok one was the area of Charles de Gaulle and one was the airport itself, but still. It was stupid). Then when we finally figured out the right way, we were certain we'd still be on time. NOPE. They were doing construction the the one part of the metro line that went directly to the airport so we had to take a whole different direction and take a bus to the airport. By then we were already 30 minutes late. Luckily when we finally arrived and raced to the area he was supposed to be waiting I saw him standing there and practically tackled him to the floor. His flight had been late so he was only waiting for maybe five minutes before I jumped him. :)
Of course the weekend in Paris flew by. My lovely friend Natalie was our designated tour guide and took us to see the Arc de Triomphe, the Louvre, and the Eiffel Tower, and we enjoyed spending the day walking up and down the Avenue des Champs-Elysees. It was amazing and beautiful, and completely exhausting. The streets are so much longer than they look, and the Louvre has WAY to much stuff to ever be able to see in one day. The Mona Lisa is the tiniest painting by the way; so much smaller than you would imagine it to be. We finished our day with eating deliciously overpriced french food at a tiny place on the main street. We went back to the hotel, passed out from exhaustion and woke up to make the train back to Orleans (small town I'm stuck in) to pass the rest of the week.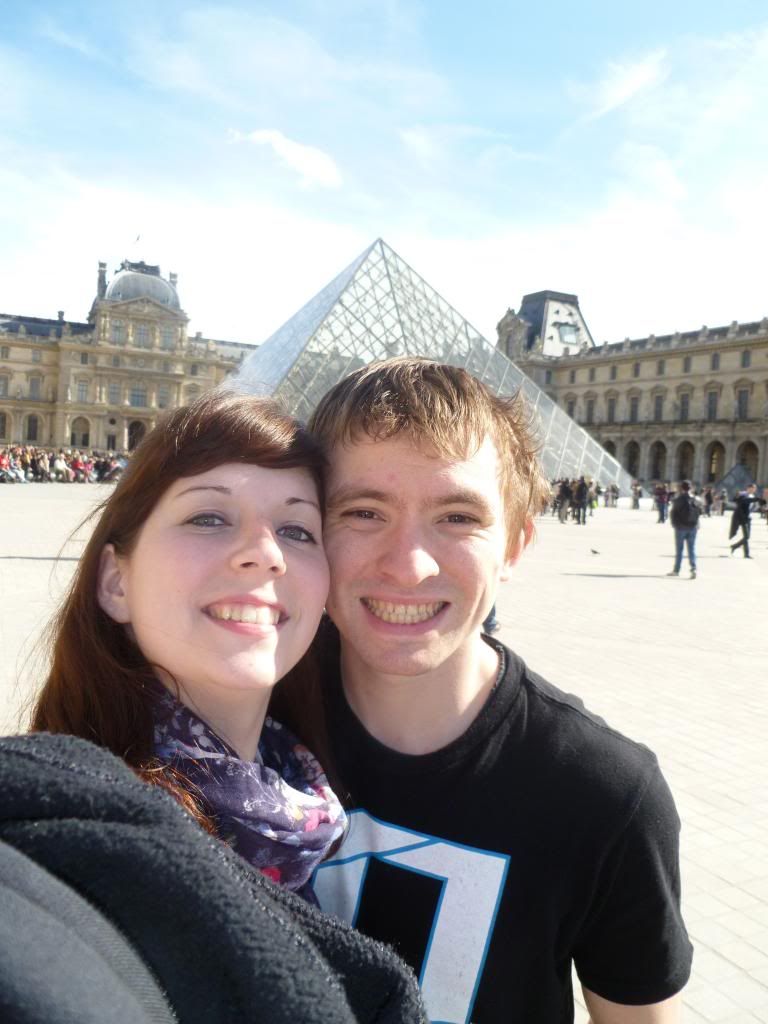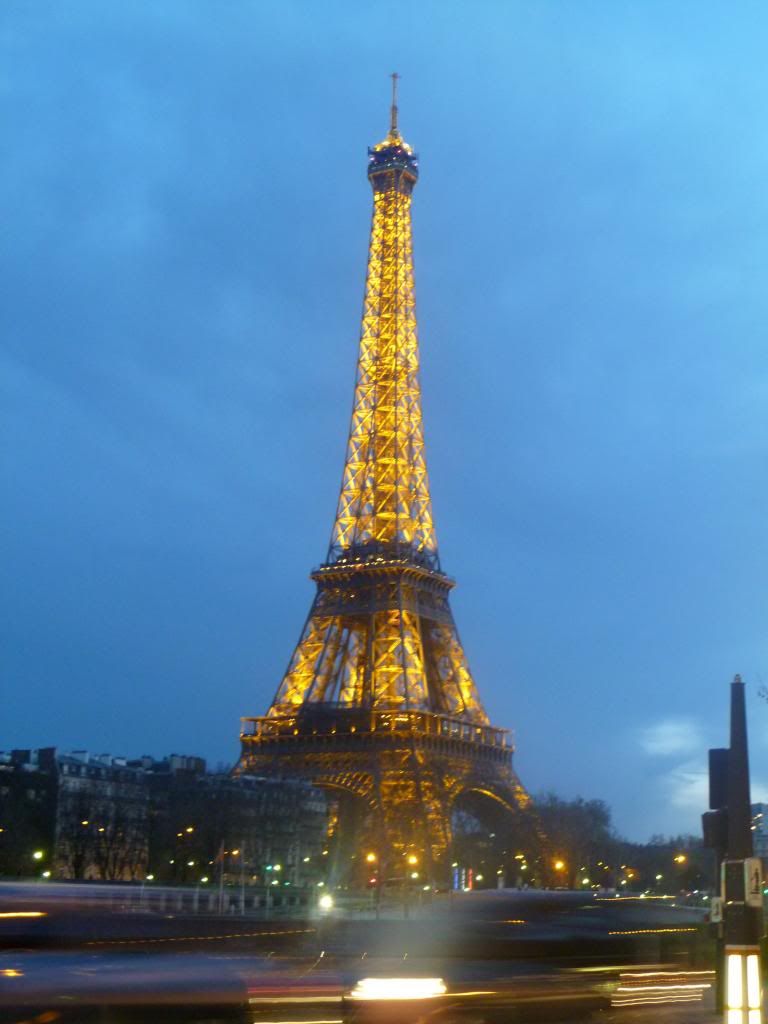 More to come later. The week was too long with too much fun and/or drama to put in one post.